Cosmetic Laser Clinic & College
Colorado's most experienced laser professionals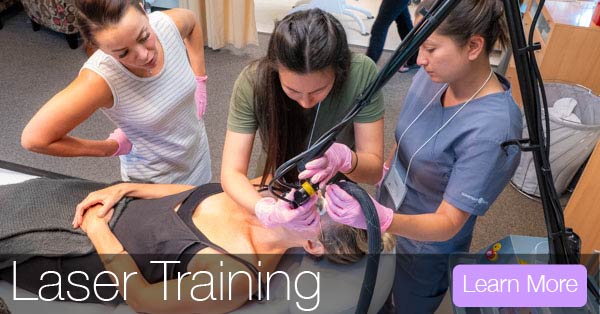 State-certified cosmetic laser training for doctors, nurses, estheticians, and cosmetologists. Become a Certified Laser Specialist & start a new career in a med spa, dermatology office, or skin clinic. Tap for Course Cost. Make your passion for beauty, your livelihood.
---
Have questions or need more info about the course? Get them answered HERE.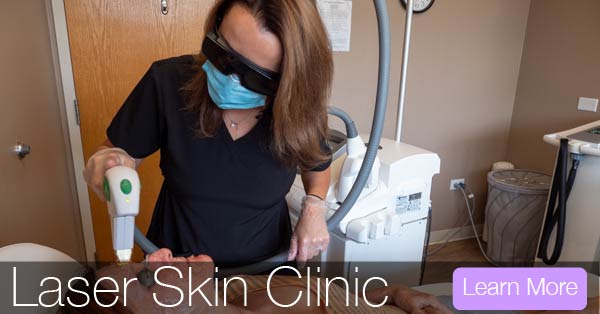 ---
The most experienced cosmetic laser professionals in Denver help you get gorgeous skin. Our team trains other clinic's staff in laser treatments. We provide:
Hair Removal
Tattoo Removal
Fine line & Wrinkle Reduction
Scar Removal
Skin Tightening
Melasma Treatments
Acne Scar Removal
Sun & Age Spot Removal
Vaginal Rejuvenation
And More
Cosmetic Laser Training
Tap HERE for course costs. Every state has a requirement that you must work under the supervision of a physician.
Our comprehensive CERTIFIED LASER SPECIALIST® classroom and hands-on training at the Rocky Mountain Laser College provides all the training you need for laser hair removal, laser tattoo removal, and laser skin rejuvenation, all in one course. Our 20 hour online didactic with 40 hours of classroom and hands-on training is the only course you need to get started in the cosmetic laser industry. This course is designed for a licensed esthetician, cosmetologist or persons holding a medical license.
Tap for detailed information on DATES and COSTS. Chat with our College Administrator directly, Contact Us.
We believe the best way to learn is by doing. Our comprehensive laser tech training course is designed to teach you the way you learn…we talk about it, we show you how to do it, then we put the laser in your hand and you work on live models! And we make it easy with your books and lunches all included.
The Rocky Mountain Laser College instructors are full-time employees and are some of the most experienced laser treatment professionals in the United States. Our Certified Laser Specialist® instructors have completed tens of thousands of procedures and practice what they teach every day.
Our laser training is approved and regulated by the Colorado Department of Higher Education, Division of Private Occupational Schools Board. Colorado residents must have an esthetician, cosmetology or medical license.
The Certified Laser Specialist® (CLS) credential is a registered trademark from the United States Patent and Trademark Office and is valuable in finding employment and is recognized as the 'gold standard' in structured Cosmetic Laser Tech education.
Now in effect is the new 2017 Rule 800 for Colorado. Structured and formal training is a requirement for all new laser operators!
---
Full-Service Laser Clinic
In addition to being the best laser college, Rocky Mountain Laser College is also a full-service laser clinic. At the clinic, our Certified Laser Specialist© instructors perform:
Fine line and wrinkle treatments
Vaginal tightening treatments
Toenail fungus treatments
Laser color correction
Laser tattoo removal
Laser hair removal
Light Therapy
Microdermabrasion
Anti-aging treatments
Skin tightening treatments
Non-invasive body contouring
Urinary incontinence treatments
We moved in 2020. We are now at: 8015 W Alameda Ave, Suite 220, Lakewood 80226.