Non-Surgical Laser Vaginal Tightening
There is a revolutionary FDA-cleared laser for maintaining your feminine health– The FemiLift™ Co2 vaginal rejuvenation laser.
We accept your HSA card!
TAP TO WATCH one woman's entertaining experience with FemiLift.
Vaginal looseness, or a decreased sensation with sex is a common complaint in many sexually active women. This may occur as a result of vaginal child deliveries and just the aging process. Although the change in sexual pleasure may be subtle in some cases, it may be drastic in others. Some women may also experience involuntary loss of urine during exercise, laughing, coughing, and even during sex – this is referred to as stress urinary incontinence. These changes may cause individuals to feel self-conscious and inhibit them from enjoying sex or keeping a healthy and active lifestyle.
Non-invasive Vaginal Tightening
Until recently, the only options have been Kegel exercises for strengthening the vaginal muscles, or sling surgery to support the urethra to control bladder leakage. These may be good options, but surgery is always associated with risks. With advances in technology there is now a non-surgical laser option.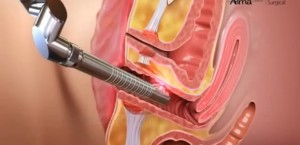 The FemiLift™ is a breakthrough procedure that can help restore a youthful vagina and improve stress urinary incontinence. Using a unique vaginal probe, laser energy is delivered safely to the full circumference of the vagina to promote collagen production and remodeling. This is the same laser energy used in the performance of Co2 Fractional skin tightening on the face, but with a different handpiece. This comfortable and non-invasive treatment tightens the vagina and strengthens the supporting ligaments surrounding the bladder and urethra.
Because this treatment is non-surgical and requires no downtime, it is a safer alternative to surgery. Other benefits of non-invasive laser vaginal tightening include increased sexual gratification to both the client and partner, as well as reduction in the symptoms of stress urinary incontinence. These benefits may be achieved with no surgery, no downtime, no anesthesia and no pain. The procedure requires a series of three treatments, spaced 4 weeks apart.
The Co2 laser seems to help with several conditions like: Granulation tissue – which is tissue and nerve damage from vaginal childbirth.
So this helps the inside, what about the outside?
We will also be working on the labia. Vaginal births and age can take a toll on your once youthful appearance.  As we have proven with Fractional Co2 treatments on our client's face, neck and décolleté, we can turn back the hands of time on the labia also!  When we perform the FemiLift we include a fractional Co2 treatment on the labia each time. With years of these treatments under our belt (we have performed over 7,000 fractional facial treatments) our clients tell us the labia rejuvenation treatments are a game changer.